INTRODUCTION
PRACTICE AREA: Business Restructuring & Creditors' Rights / Bankruptcy
Mr. Peer is the Chairperson of the Business Restructuring and Creditors' Rights Practice Area, serves on the Firm's Board of Directors, is the Firm's Treasurer and Chief Financial Officer, and a member of the Executive Committee. With 15+ years' experience advising clients on the legal implications of business and commercial decisions, Mr. Peer understands the importance of working together to ensure the best outcome for his clients.
Mr. Peer advises clients on the legal implications of business and commercial decisions. His counsel to business entities includes work on contracts and leases, the Uniform Commercial Code, lending, mergers and acquisitions, corporate formation, ERISA, and tax matters.
Mr. Peer represents businesses with distressed debt concerns both in and out of bankruptcy, and advising on the need to file Chapter 11 bankruptcy. His debtor representations have resulted in successful reorganizations, equity solutions, and business transitions. He also represents creditors and committees in Chapter 11 cases. His experience in distressed situations extends to lenders and related third parties.
Mr. Peer is recognized in The Best Lawyers in America© (Bankruptcy and Creditor Debtor Rights/Insolvency and Reorganization Law), was selected to the 2009 through 2013 Super Lawyers© Ohio Rising Stars List, has been selected to the 2014 through 2023 Ohio Super Lawyers List (Bankruptcy and Business/Corporate Law), and in 2018 selected to the Super Lawyers Top 100 Ohio List. Most recently, Mr. Peer has joined the Board of Directors for Turnaround Management Association-Ohio in 2019.
Contact:
p: 440.695.8093
f: 440.695.8098
CPeer@WickensLaw.com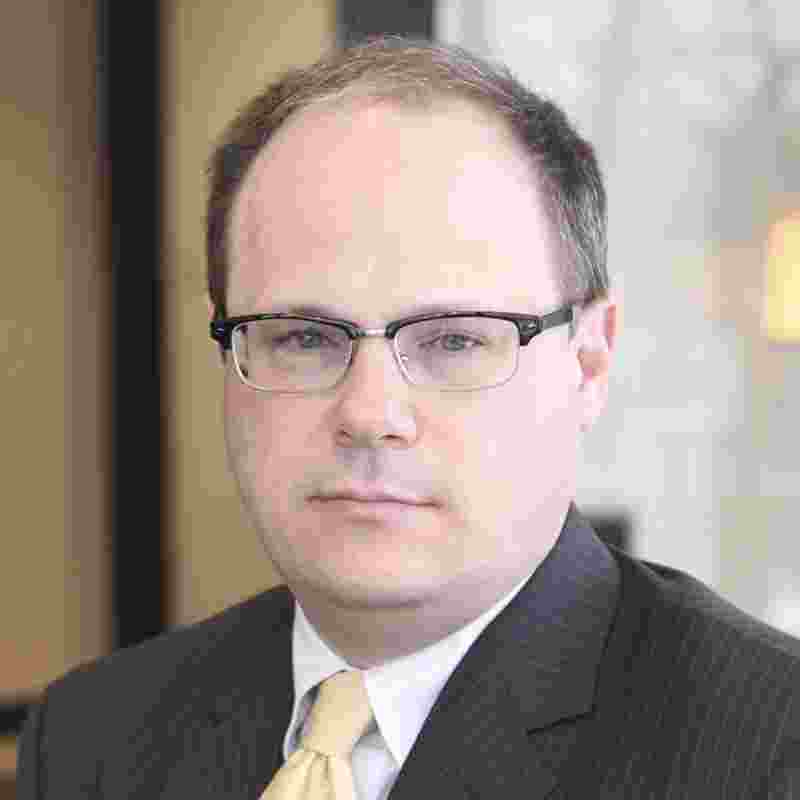 LEARN MORE ABOUT CHRIS
Tell us a little bit about your history and how you came to be at Wickens Herzer Panza.
I have been practicing law since 2003. Prior to coming to WHP, I practiced at a "big downtown" firm but wanted a 'different way' to practice law. I came to WHP to bring the service of a larger firm to those on smaller platforms who need and desire the sophistication from larger practices. I bridge that gap, providing clients with the same high level of complexity and service, but charging a rate more available to clients of all sizes.
What one quote resonates with you, either personally or professionally (or both)?
"If you build it, he will come."
– Ray Kinsella, played by Kevin Costner, in the film Field of Dreams
What is your passion? What are you passionate about?
I love my family. Beyond my wife and my young son, we enjoy all things Cleveland, especially the Guardians, Cavs and even the Browns. I try to get out and bike as often as I can, enjoying the outdoors and greenery NE Ohio has to offer. As a former professional theater artist, I also greatly enjoy seeing shows, both music and performance.
What's in your wallet/purse right this very minute? What do you never leave home without?
Unfortunately, my iPhone. Technology and speed have made me dependent.
What else should we know about you?
I enjoy most any activity and will attend anything once. Picky eater. Enormous fan of U2, alternative rock (grunge and pre-grunge) and Foo Fighters (also the Sundays – but no one knows them). I strongly believe that the music of today has turned a corner to a much better place. I enjoy spy novels and films of all kinds. My baseball card collection takes up serious real estate in the basement of our home. Christina and I look to join wine clubs when visiting Northern California or Niagara on the Lake.
Tell me something unique about yourself.
I have a theatre major with a dance minor from Ohio Wesleyan. It led me to intern with the Atlantic Theatre Company which is David Mamet and William H. Macy's theater company in Manhattan. You have to admit, it's an amazing ice breaker (ask me about it when we meet).
Education
2003 - Cleveland-Marshall College of Law (J.D., magna cum laude)
1994 - Ohio Wesleyan University (B.A.)
Admissions
State of Ohio
U.S. District Court for the Northern District of Ohio
U.S. District Court for the Southern District of Ohio
Professional & Civic Affiliations
American Bar Association
Cleveland Metropolitan Bar Association
Turnaround Management Association
American Diabetes Association
The Cassidy Theatre
William J. O'Neill Great Lakes Bankruptcy Institute
Turnaround Management Association-Ohio (Board of Directors)
Strongsville Economic Development Committee
Recognitions & Awards
Recognized in The Best Lawyers in America© (2022-2024)
Selected to the Super Lawyers© Top 100 Ohio List (2018)
Selected to the Ohio Super Lawyers List (2014-2023)
Turnaround Management Association's "Turnaround of the Year" Award (2016)
Selected to the Super Lawyers Ohio Rising Stars List (2009-2013)
SEND US A MESSAGE
Our team of attorneys and paralegals understands what it means to be a trusted advisor. Sure, we provide legal counsel but we do so much more. We provide a business partnership, support, advice and protection to our clients who become our family. Get to know us better and decide for yourself.