INTRODUCTION
PRACTICE AREAS: Corporate & Business Transactions, Estate Planning & Probate, Real Estate & Construction
Mr. Leal is a member of the Corporate and Business Transactions Department and focuses on assisting clients with all aspects of corporate and business law, real estate law, and estate planning.
Mr. Leal counsels clients on entity formation and governance, mergers and acquisitions, contract matters, and employment matters. He also advises clients on a wide variety of real estate matters, sales and acquisitions, leasing, and residential and commercial subdivisions and condominiums. Mr. Leal works with a number of our construction industry clients, including contractors, subcontractors, and material suppliers, on the preparation and negotiation of construction contracts, subcontracts, purchase orders, and joint venture agreements. He often counsels clients on issues related to risks presented during construction projects and the preservation of claims and positions under the governing contract documents. In addition, Mr. Leal focuses on estate planning and business succession planning for individuals and business clients. He is a member of the Estate Planning Council of Cleveland.
Contact:
p: 419.627.3116 
f: 419.627.3101
BLeal@WickensLaw.com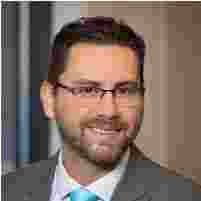 LEARN MORE ABOUT BRANDON
What is your passion? What are you passionate about? What makes you tick?
Family, bowling and working with my hands. I love the feeling of accomplishment that comes with finishing a project around the house.
Why did you begin practicing this area of law in the first place?
I joined the Business Law Society during my first week of law school, in my second year I became Vice President and in my third year President, despite no business background to speak of.
What one quote resonates with you, either personally or professionally (or both)?
"Resolve to perform what you ought, perform without fail what you resolve."
– Benjamin Franklin
What else should we know about you?
I love to read, especially historical fiction and epic fantasy/adventure novels. As a youth I fell in love with world of J.R.R. Tolkien.
Education
2019 – University of Toledo, College of Law (J.D., magna cum laude; Contributing Editor, Toledo Law Review; President, Business Law Society)
2016 – Bowling Green State University (B.A., History)
Professional & Civic Affiliations
Ohio State Bar Association
Erie County Bar Association
Lorain County Bar Association
Estate Planning Council of Cleveland
St. Paul's Christian Daycare (Board of Directors, 2012-Present)
Sandusky Elks Lodge 285 (Board of Trustees, 2021-2022; Treasurer, 2022-Present)
Recognitions & Awards
Phi Alpha Theta (Conspicuous Attainments and Scholarship in the Field of History) (2016)
Sigma Alpha Phi (The National Society of Leadership and Success) (2016)
Graduate of The University of Toledo, College of Business and Innovation's Advanced Leadership Academy (2018)
Publications & Speaking Engagements
Publications & Articles
SEND US A MESSAGE
Our team of attorneys and paralegals understands what it means to be a trusted advisor. Sure, we provide legal counsel but we do so much more. We provide a business partnership, support, advice and protection to our clients who become our family. Get to know us better and decide for yourself.