INTRODUCTION
PRACTICE AREA: Litigation
Mr. Farrell is a member of the Litigation practice group, and he focuses upon advocating for his business clients and individual clients to efficiently resolve their disputes. Mr. Farrell has developed a complex civil litigation practice wherein he routinely represents businesses and individuals in disputes focusing on business torts, appeals, commercial, construction defect, financial services, first-party insurance coverage, partnership, and real estate disputes, and other complex contract and tort claims. Mr. Farrell is a member of the Firm's Trust, Estate, & Probate Litigation practice, prosecuting and defending actions and claims involving trustees, beneficiaries, and executors in trust and probate disputes and other fiduciary-related litigation. Throughout his career, Mr. Farrell has handled numerous actions from inception to resolution in state and federal courts around the country.
Mr. Farrell's abilities are evidenced by his representation of:
An insurer seeking to recover claims paid by commercial property insurers in a $5 billion subrogation action arising from the 9/11 terrorist attack, resulting in a highly-favorable confidential settlement.
Plaintiff classes in Iowa and Wisconsin in indirect purchaser antitrust class actions, where Plaintiffs alleged that a major software company had illegally monopolized and engaged in unreasonable restraints of trade for its operating system and productivity application software. Cases in both Iowa – following three months of trial – and Wisconsin resulted in advantageous settlements.
Plaintiffs in a nationwide class action involving trespass claims brought by land owners against telecommunications carriers and railroads related to the installation of fiber optic cable along railroad rights-of-way.
A homeowners' association in a dispute within an adjacent retail association, resulting in a favorable decision from the trial court to enforce a contested settlement agreement, later affirmed by the Court of Appeals.
A real estate developer in business partnership dispute litigation, resulting in favorable settlement.
Minority shareholders in a multi-party action and dispute with majority shareholders resulting in a favorable buyout of the minority shareholders by the majority shareholders.
Numerous trustees/executors and beneficiaries in several family trust and estate disputes, with an emphasis on family farm trust/partnership litigation, resulting in multiple favorable resolutions.
Mr. Farrell and his family recently returned home to Northeast Ohio following several years spent practicing in Minneapolis. He is a member of the Cleveland Metropolitan Bar Association, the Lorain County Bar Association, the Ohio State Bar Association, the Hennepin County, Minnesota Bar Association, the Minnesota State Bar Association, and the John Carroll University Ambassadors Program.
Contact:
p: 440.695.8043
f: 440.695.8098
WFarrell@WickensLaw.com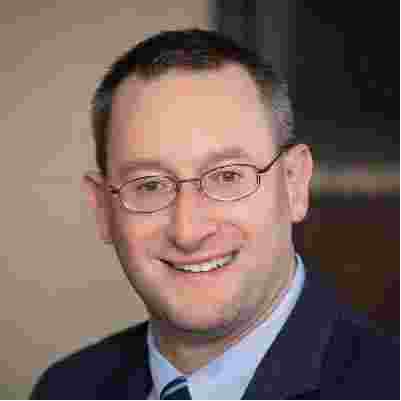 LEARN MORE ABOUT BILL
What are you passionate about?
I am passionate about my family, especially helping my young son to become a happy, healthy, empathetic, and productive member of the world in which he lives. As a lifelong Cleveland sports fan, I am passionate about Cleveland Indians baseball, and I firmly believe that Cleveland will win a World Series during my lifetime. I am passionate about exercise and healthy living. I am passionate about helping each and every one of my clients resolve their most difficult disputes.
Why did you begin practicing this area of law in the first place?
From a young age, I was captivated by, and drawn to, the inextricable intersection of law, politics, economics, and justice. I enjoy being my client's staunchest advocate.
Why do/should people want to and choose to work with you?
I will fight for, and advocate on behalf of, my clients to achieve the best possible resolution. Good litigators excel both at crafting persuasive legal argument and at communicating it to all parties, including clients, judges, juries, mediators, opposing counsel, and others. To do that, I have to be well-prepared, nimble on my feet, and succinctly articulate in my communication, both oral and written. I have to do it in a compelling, cogent way for every case and for every client. And, I enjoy it immensely.
What one quote resonates with you, either personally or professionally (or both)?
"…a [person's] reach should exceed [their] grasp…"
– Robert Browning.
What else should we know about you?
If I could not be a civil litigator, I would like to call radio play-by-play for my beloved Cleveland Indians. Once he is old enough, I look forward to playing catch with my son in the backyard, while listening to Tom Hamilton call Cleveland Indians games on the radio.
Education
2004 - Vanderbilt University Law School (J.D.)
2001 - John Carroll University (B.A., Economics and Political Science, summa cum laude)
Admissions
State of Ohio
State of Minnesota
U.S. District Court for the Northern District of Ohio
U.S. District Court for the Southern District of Ohio
U.S. District Court for the Western District of Michigan
U.S. District Court for the District of Minnesota
U.S. District Court for the District of North Dakota
Professional & Civic Affiliations
Cleveland Metropolitan Bar Association
Lorain County Bar Association
Ohio State Bar Association
Hennepin County, Minnesota Bar Association
Minnesota State Bar Association
John Carroll University Ambassadors Program
Recognitions & Awards
Associate Editor, Vanderbilt Law Review (2003-2004)
Member, Vanderbilt Law Review (2002-2004)
Vanderbilt Moot Court Board Traveling Team (2002-2003)
Lightfoot, Franklin & White Best Oralist Award Recipient
West Group Outstanding Graduate Award for Scholastic Achievement
Publications & Speaking Engagements
Publications & Articles
Farrell WV, Alverson MA. "Estate Planning Series – Undue Influence. Part 3: What Happens if You Would Like to Bring, or are Confronted with, an Undue Influence Claim?" May 19, 2021.
Farrell WV, Alverson MA. "Estate Planning Series - Undue Influence. Part 2: Practical Pitfalls to Avoid to Best Protect Against the Prospect of an Undue Influence Claim." April 28, 2021.
Farrell WV, Alverson MA. "Estate Planning Series - Undue Influence. Part 1: What is Undue Influence - and How Much is too Much?" April 14, 2021.
Farrell WV, Alverson MA. "The Intersection of Testamentary Capacity and Undue Influence." July 14, 2020.
Farrell WV, Alverson MA. "Testimonial Privilege When the Competency of a Deceased Client is Placed at Issue." July 14, 2020.
Farrell WV, Alverson MA. "Abrogating Dueck v. The Clifton Colony Club: The Attorney-Client Privilege Revisited." July 14, 2020.
St. Peter P, Farrell WV. "Cedant's Sharing of Privileged Documents with Reinsurers Waives Attorney-Client Privilege: Significant Oregon Federal District Court Decision." AIRROC Matters. Spring 2010.
"Case Note: Fonte v. Audubon Insurance Co.," ABA Insurance Coverage Litigation Committee's Hot Topic Article, August 27, 2009.
Speaking Engagements
"Attorney-Client Privilege, Undue Influence, and the Inherent Dangers of Online Meetings," Consortium Against Adult Abuse 2022 Annual Conference, Warrensville Heights, Ohio, June 10, 2022
"The 9/11 Terrorist Attack – Insurance, Legal Liability and Public Policy Issues," presented to St. Louis Park, Minnesota Rotary Club, January 2015
SEND US A MESSAGE
Our team of attorneys and paralegals understands what it means to be a trusted advisor. Sure, we provide legal counsel but we do so much more. We provide a business partnership, support, advice and protection to our clients who become our family. Get to know us better and decide for yourself.