INTRODUCTION
PRACTICE AREAS: Corporate & Business Transactions, Real Estate & Construction
Mr. Urban serves as Chairperson of the Firm's Board of Directors, is the Firm's Executive Vice President and Chief Operating Officer, and a member of the Executive Committee. As Chairperson of the Corporate and Business Transactions Department, Mr. Urban's practice is focused on mergers and acquisitions, corporate governance, business succession planning, and counseling closely-held businesses on all aspects of corporate and business law.
As a director for numerous closely-held and family-owned business clients, Mr. Urban has a broad range of experience in guiding his clients and their boards through strategic and organizational planning and in effectively managing those clients' affairs consistent with the existing corporate governance framework. Mr. Urban understands the opportunities and challenges inherent in closely-held and family owned businesses and has successfully directed his clients in capitalizing on opportunities and meeting challenges in this setting.
Contact:
p: 440.695.8082
f: 440.695.8098
DUrban@WickensLaw.com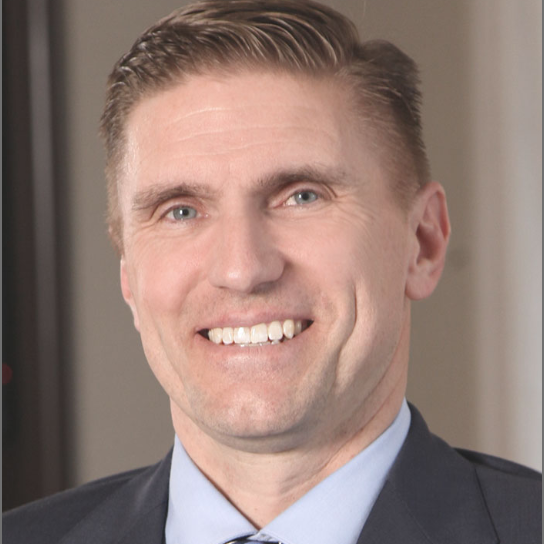 Learn More About Dan
Tell us a little bit about your history and how you came to be at Wickens Herzer Panza.
I started in Firm Services, literally in the basement of the Firm's old building in Lorain. I made copies, answered phones at the receptionist desk and took director's cars to get washed. I clerked after my first year of law school. I then rejoined the Firm as a lawyer six years after passing the bar.
What one quote resonates with you, either personally or professionally (or both)?
"Decide, commit, succeed. Never quit. Give up, give in or give it all you've got."
- Unknown
Tell me about your most recent big "win."
In general, the closing of sales of long-time clients who have built solid businesses and have been rewarded for the extraordinary effort it takes to start and run a successful business.
What is your passion? What are you passionate about? What makes you tick?
I love to compete. Perhaps that is why I am drawn to sports. Working as a team to accomplish an objective is satisfying. Although I was a 3-sport athlete in high school and played college football at Yale, the game of golf is my sport these days. The game is simple and complex at the same time. Maddeningly enjoyable.
What's the biggest challenge in your job?
Trying to answer this question…
Tell me something unique about yourself.
I have a sign in my office that reads "Honest Lawyer." That is how I approach every interaction whether it be with a client or another lawyer. That is how I want to be thought of. My reputation is my stock-in-trade (a bit of a spin on an Abraham Lincoln quote). It is all I really have. I take great care to maintain it.
What else should we know about you?
I played college football at Yale. Single digit handicap in golf. Completed 5 marathons.
Education
1996 - Cleveland-Marshall College of Law (J.D., cum laude)
1993 - Yale University (B.A.)
Admissions
State of Ohio
State of Illinois
Professional & Civic Affiliations
Ohio State Bar Association
Lorain County Bar Association
The Legal Aid Society of Cleveland (Board of Directors, 2021)
Yale Alumni Association of Cleveland (Trustee and Past President)
Avon City Councilman and Legal Committee Chairperson (2005-2016)
SEND US A MESSAGE
Our team of attorneys and paralegals understands what it means to be a trusted advisor. Sure, we provide legal counsel but we do so much more. We provide a business partnership, support, advice and protection to our clients who become our family. Get to know us better and decide for yourself.