INTRODUCTION
PRACTICE AREAS: Employment & Labor, Craft Beer
Mr. Hyman is a member of the Litigation Department, Chairperson of the Employment and Labor practice group, and serves on the Firm's Board of Directors. He focuses his practice on management-side labor and employment law, providing businesses proactive solutions to solve their workforce problems and reactive solutions when they find themselves litigating against an employee or group of employees.
Proactively, Mr. Hyman serves as outside in-house counsel for businesses. He is the voice on the other end of a phone when a business needs advice on firing an employee, a policy or agreement drafted, guidance on a leave of absence, disability accommodation, or internal complaint or investigation, or information on any number of other issues that plague human resources professionals and businesses daily. Mr. Hyman also has extensive experience on more specialized labor and employment law issues, such as wage and hour compliance, social media, cybersecurity, and other workplace technology concerns, affirmative action compliance, and union avoidance and labor relations.
Reactively, Mr. Hyman represents businesses in employment and labor litigation, including discrimination, retaliation, harassment, and wrongful discharge claims, non-competition and trade-secret misappropriation disputes, wage-and-hour class and collective actions, and union certification and decertification matters.
Mr. Hyman is also one of the co-founders and practice group leaders of the Firm's Craft Beer practice. In that capacity, he helps brewers, brew pubs and restaurants, and businesses that serve the craft beer industry navigate their specialized business, legal, and regulatory issues.
He is also the author of the renowned and award-winning Ohio Employer Law Blog (www.ohioemployerlawblog.com, an American Bar Association Blawg Hall of Fame inductee), which he updates daily to provide businesses and human resources professionals breaking news and other updates on the ever-changing landscape of labor and employment law.
Contact:
p: 440.695.8044
f: 440.695.8098
JHyman@WickensLaw.com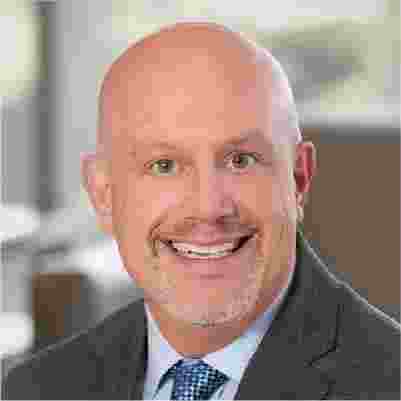 LEARN MORE ABOUT JON
Why did you begin practicing this area of law in the first place?
Businesses, even when acting with the best of intentions, often run afoul of the complexities of our myriad employment laws. Every lawsuit is an opportunity for a company to learn from a mistake to handle an employee relations problem better the next time. In a perfect world, I would never receive a call that a client has been sued. Life, however, is far from perfect. While I love the thrill of the battle that litigation presents, it is the satisfaction I get from helping clients fix their problems so that they get it right the next time that motivates me to do my job and why I became an employment lawyer.
Why do/should people want to and choose to work with you?
Employers can solve most workplace issues by following my Golden Rule of the Workplace: treat your employees as you would want to be treated. Most advice I offer employers flows from this philosophy.
How would you describe yourself?
Empathetic, driven, results-oriented, devoted to family, and follicly challenged.
What is the biggest challenge in your job?
Businesses that refuse to contact me before they make a risky personnel decision. It is so much easier (and more cost effective) to fix a problem before it becomes a problem than to litigate it after the fact.
What one quote resonates with you, either personally or professionally (or both)?
"Try not. Do. Or do not. There is no try."
– Yoda
What else should we know about you?
I appeared on a November 1999 episode of Who Wants to Be a Millionaire, but sadly lacked the fastest fingers. When I am not practicing law, I work as an unpaid manager and roadie for my daughter's burgeoning rock and roll career.
Education
1997 – Case Western Reserve University School of Law (J.D., magna cum laude, Order of the Coif)
1994 – Binghamton University (B.A., magna cum laude, Phi Beta Kappa)
Admissions
State of Ohio
U.S. District Court for the Northern District of Ohio
U.S. District Court for the Southern District of Ohio
U.S. Bankruptcy Court for the Northern District of Ohio
U.S. District Court for the Northern District of Illinois
U.S. District Court for the Northern District of Oklahoma
U.S. Court of Appeals for the Sixth Circuit and the Federal Circuit
Professional & Civic Affliations
Cleveland Metropolitan Bar Association
Ohio Chamber of Commerce (Employment Law Committee Member)
Lake Ridge Academy (Board Member)
Workforce Magazine (Editorial Advisory Board Member)
Noonan Syndrome Foundation (General Counsel)
Recognitions & Awards
Selected to the Ohio Super Lawyers© List (2016-2023)
Selected to the Super Lawyers© Ohio Rising Stars List (2007, 2009-2013)
National Association of Social Workers, Ohio Chapter, Region III, Public Citizen of the Year (2019)
Recognized by the ABA Journal as one of the top 100 legal blogs (2010-2015); inducted into the ABA Journal's Blawg Hall of Fame (2016)
Publications & Speaking Engagements
Publications
Monthly columnist, Workforce
Monthly columnist, Business Management Daily
"The Employer Bill of Rights: A Manager's Guide to Workplace Law", Apress (2013)
"Think Before You Click: Strategies for Managing Social Media in the Workplace", Thompson (2011)
Presentations and Seminars
National speaker on a variety of labor and employment issues, including social media, workplace technology and privacy, cybersecurity, harassment, Americans with Disabilities Act (ADA), Family and Medical Leave Act (FMLA), wage and hour law, and the National Labor Relations Act (NLRA)
Radio Broadcasts
"Northeast Ohio Lawyer Discusses President Biden Vaccine Mandates, Potential Impact on Workplace." The Sound of Ideas. Ideastream Public Media, WCPN 90.3, September 22, 2021, 9:00 AM. Cleveland, Ohio. (https://www.ideastream.org/programs/sound-of-ideas/northeast-ohio-lawyer-discusses-president-biden-vaccine-mandates-potential-impact-on-workplace)
Blogs — Ohio Employer's Law Blog (http://www.ohioemployerlawblog.com)
"Why I'm a management-side lawyer." Ohio Employer's Law Blog, 2008, http://www.ohioemployerlawblog.com/2008/04/why-im-management-side-lawyer.html
"Adopt the TEAM approach to fight unions." Ohio Employer's Law Blog, 2009, http://www.ohioemployerlawblog.com/2009/05/do-you-know-adopt-team-approach-to.html
"The Employer Bill of Rights." Ohio Employer's Law Blog, 2011, http://www.ohioemployerlawblog.com/2011/10/employers-bill-of-rights.html
"A rock-and-roll employment lesson." Ohio Employer's Law Blog, 2014, http://www.ohioemployerlawblog.com/2014/06/a-rock-and-roll-employment-lesson-via.html
"When schoolyard bullies become workplace bullies." Ohio Employer's Law Blog, 2016, http://www.ohioemployerlawblog.com/2016/03/when-schoolyard-bullies-become.html
SEND US A MESSAGE
Our team of attorneys and paralegals understands what it means to be a trusted advisor. Sure, we provide legal counsel but we do so much more. We provide a business partnership, support, advice and protection to our clients who become our family. Get to know us better and decide for yourself.