INTRODUCTION
PRACTICE AREAS: Estate Planning & Probate, Corporate & Business Transactions
Mr. Garman is a member of the Estate Planning & Probate Department and focuses his practice on estate and tax planning, trust and estate administration, and corporate and real estate transactions. He counsels clients on estate and tax planning matters, including last will and testaments, revocable trust agreements, estate, gift, and fiduciary income taxation planning, retirement asset planning, and buy-sell agreements. In addition, Mr. Garman assists clients with entity formation and selection and assists business clients with succession planning strategies and corporate and real estate transactions.
Contact:
p: 419.627.3116
f: 419.627.3101
RGarman@WickensLaw.com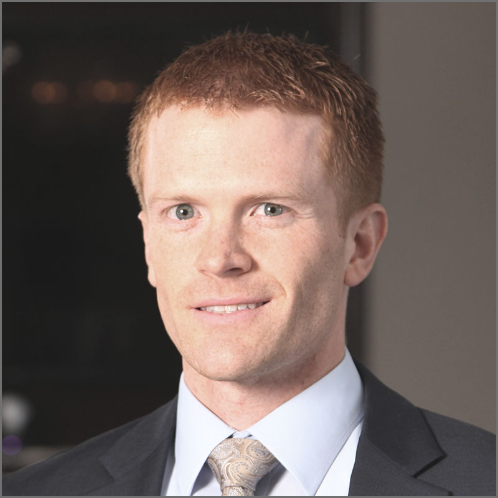 LEARN MORE ABOUT RYAN
What is your passion?
Teaching. My favorite part of my practice is being the teacher my clients need. So often clients do not understand the complexities of estate and tax planning, and with good reason. My goal is to break complex topics into simple-to-understand concepts so that each client is more educated every time we meet. The more educated my clients are the better able they are to make decisions that are more in line with their beliefs and overall goals.
Why do people want to and choose to work with you?
I'm passionate about what I do, I care about my clients, and I believe in being their partner, their teacher, and their advisor. I make it a point to explain the situation as easily as possible, easing any concerns that the client may have.
What's the biggest challenge in your job?
All of the details! There are a lot of balls up in the air all at once that have to be juggled to ensure the best service and outcome for my clients. It's imperative to stay on top of all the details, no matter how small.
What else should we know about you?
In my free time, I enjoy time with my wife, Amanda, and our Australian Cattle Dog, Ranger. We love the outdoors, running, working on rental properties, and we enjoy Lake Erie in the summer.
Education
2013 - Case Western Reserve University School of Law (J.D.)
2010 - Youngstown State University (B.S., Accounting, cum laude)
Professional & Civic Affiliations
Ohio State Bar Association
Cleveland Metropolitan Bar Association
Erie County Bar Association
North Coast Estate Planning Council
Firelands Symphony Orchestra (Director, 2021)
Beta Alpha Psi
Beta Gamma Sigma
Admissions
State of Ohio
U.S. Tax Court
U.S. District Court for the Northern District of Ohio
SEND US A MESSAGE
Our team of attorneys and paralegals understands what it means to be a trusted advisor. Sure, we provide legal counsel but we do so much more. We provide a business partnership, support, advice and protection to our clients who become our family. Get to know us better and decide for yourself.