INTRODUCTION
PRACTICE AREAS: Business Restructuring & Creditors' Rights/Bankruptcy, Litigation
Mr. Polinko is a member of the Corporate and Business Transactions Department, primarily representing debtors, creditors, liquidating trustees, and court-appointed receivers in business reorganization matters, including out-of-court work-outs, and receiverships. Mr. Polinko has also represented both debtors and Unsecured Creditors' Committees in Chapter 11 bankruptcy proceedings nationwide.
Additionally, Mr. Polinko has extensive experience in representing banks and lending institutions in all aspects of commercial and bankruptcy litigation. He has argued before the Ohio Supreme Court, in addition to numerous Courts of Appeal in the State of Ohio.
Mr. Polinko is recognized in The Best Lawyers in America© (Bankruptcy and Creditor Debtor Rights/Insolvency and Reorganization Law).
Contact:
p: 440.695.8041
f: 440.695.8098
JPolinko@WickensLaw.com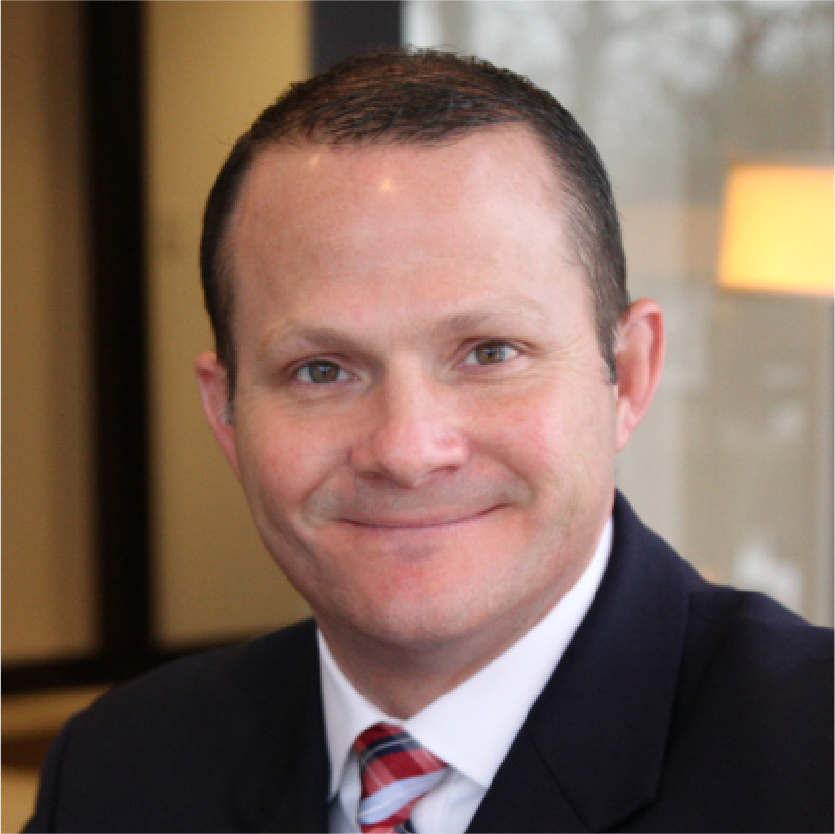 LEARN MORE ABOUT JOHN
Tell us a little bit about your history and how you came to be at Wickens Herzer Panza.
My prior firm was located in Cleveland. After commuting for numerous years from the west side suburbs to Cleveland, I was considering a move, given my growing family and my wife's incredible work with the American Red Cross (which included travel). Coincidentally, WHP was in a growth stage AND considering the establishment of a Business Restructuring and Bankruptcy practice area. Two worlds collided and I came to WHP in May of 2014…and haven't looked back since!
What one quote resonates with you, either personally or professionally (or both)?
In any moment of decision, the best thing you can do is the right thing and the next best thing is the wrong thing–the worst thing you can do is nothing. Teddy Roosevelt. For my practice area, this is particularly instructive.
Why do/should people want to and choose to work with you?
My clients work with me, and stay with me, because I do not come off as some "white shoe corporate attorney," but rather as someone that is compassionate to their issues, non-judgmental and one that strives to not "over-lawyer" a matter. I try my very best to explain issues in such a way that is easily understandable. Actually, I believe that the attorneys at WHP are this way. We are the "every-man's" firm that provides sophistication and experience that is certainly attainable at much larger – and more expensive – firms, but I thoroughly believe that people have chosen, and should choose, WHP because they get extremely qualified and competent representation without having to overspend. Also, as so much business is conducted electronically, our location in Avon is not an impediment.
What is your passion? What are you passionate about? What makes you tick?
I am extremely passionate about my family and children (who isn't?) and being involved as much as I can – balancing work and requisite commitments and obligations. I have volunteered for years, particularly with their various sports (football, baseball, wrestling, softball), in addition to with their schools, as available. In line with that, I practice law because, at my core, I have always found incredible satisfaction in assisting others in understanding their issues and helping them resolve them. I had initially studied for medicine, but after a couple of years, diverted to psychology and sociology at The Ohio State University. I also enjoy outdoor activities, writing (I have "great plans" for the next "great novel!") and cooking – when I can.
What's the biggest challenge in your job?
Having a client acknowledge and understand that there is an issue/problem and the reason the problem exists. Many times, the solution is the easy part. If you can assist a client in acknowledging that an issue/problem exists and that there is a particular reason (or reasons) responsible, you have won more than half the battle. Getting the client to address the reason or reasons is the next step – which can be particularly difficult in personnel situations. The solution, in my opinion, is nearly universally the easiest step.
What else should we know about you?
I am a rabid Ohio State fan. Rabid.
Tell me about your most recent big 'win'.
CBK Futures, Inc. Assisted the client in utilizing chapter 11 bankruptcy to continue operations at multiple locations, locate a buyer and retain hundreds of jobs for residents of Northeast Ohio.
Education
2001 - The University of Akron School of Law (J.D.)
1996 - The Ohio State University (B.A.)
Admissions
State of Ohio
U.S. District Court for the Northern District of Ohio
U.S. District Court for the Southern District of Ohio
U.S. District Court for the Eastern District of Michigan
U.S. Court of Appeals for the Sixth Circuit
Professional & Civic Affiliations
Ohio State Bar Association
Cleveland Metropolitan Bar Association
American Bar Association
Turnaround Management Association
Smiles for Sophie Forever Foundation
I9 Sports, Youth Sports Programs (Volunteer Instructor)
Recognitions & Awards
Recognized in The Best Lawyers in America© (2018-2023)
Turnaround Management Association's "Turnaround of the Year" Award (2016)
SEND US A MESSAGE
Our team of attorneys and paralegals understands what it means to be a trusted advisor. Sure, we provide legal counsel but we do so much more. We provide a business partnership, support, advice and protection to our clients who become our family. Get to know us better and decide for yourself.