INTRODUCTION
PRACTICE AREAS: Intellectual Property, Craft Beer
Dr. Steyer serves on the Firm's Board of Directors and is the Chairperson of the Firm's Intellectual Property practice group. His practice is focused on patent application preparation, prosecution, and appeals in a broad range of technical fields including biomedical devices, image processing, optical imaging, and the computer arts. He counsels and represents clients regarding monetizing their intellectual property, including licensing, transfer, and acquisition of trademarks, patents, copyrights, and trade secrets.
Dr. Steyer also works closely with clients to grow, police, defend, and enforce their trademark portfolios. His experience includes representing clients in opposition and cancellation proceedings before the Trademark Trial and Appeal Board. He also routinely negotiates settlement agreements concerning all aspects of intellectual property.
Dr. Steyer graduated magna cum laude from Cleveland Marshall College of Law in 2011. Prior to attending law school, he graduated magna cum laude from Case Western Reserve University in 2004 with a Bachelor's Degree in Biomedical Engineering, and received a Ph.D. in Biomedical Engineering from Case Western Reserve University in 2009, where his research focused primarily on image processing, medical and cellular imaging, image system design, fluorescence imaging, stem cell therapies, and computer aided diagnosis.
Dr. Steyer is also one of the co-founders and co-practice group leaders of the Firm's Craft Beer practice. In that capacity, he helps brewers, brew pubs and restaurants, and businesses that serve the craft beer industry navigate their specialized business, legal, and Intellectual Property issues.
Dr. Steyer is the author or co-author of seven published scientific articles.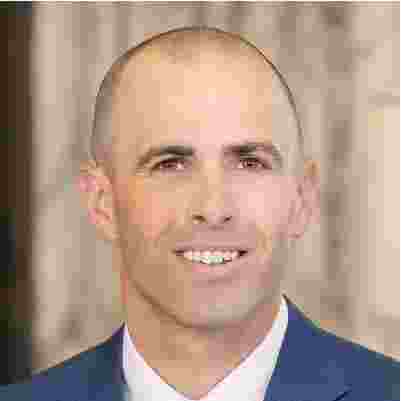 LEARN MORE ABOUT GRANT
Tell us a little bit about your history and how you came to be at Wickens Herzer Panza.
During graduate school I worked with a patent attorney to file patent applications on some of my research. I quickly realized being a patent attorney not only allows you to keep up with the latest research and inventions, but you also get to discuss these inventions with the very scientists, engineers, and inventors doing the work. To my wife's chagrin, I quickly enrolled in law school while still working on my Ph.D.
Why do/should people want to and choose to work with you?
A lot of legal advice is given in a vacuum without considering the real-world business situation. For example, I've seen small two person operations with patents in four countries, but without enough funds to keep the lights on. I pride myself on counseling clients not based on a strategy that assumes infinite resources, but instead using a strategy that takes into consideration the actual resources of a client and what the client will be giving up if they spend their limited resources on intellectual property protection.
What one quote resonates with you, either personally or professionally (or both)?
"Many of life's failures are people who did not realize how close they were to success when they gave up." – Thomas Edison.
What else should we know about you?
I've coached elementary school age flag football for the past five years and convincing five- and six-year-old children to focus and run a football play is much harder than understanding machine learning algorithms or optical system design.
Education
2011 - Cleveland Marshall College of Law (J.D., magna cum laude; Editor, Law Review)
2009 - Case Western Reserve University (Ph.D., Biomedical Engineering)
2004 - Case Western Reserve University (B.S.E., Biomedical Engineering, magna cum laude)
Admissions
State of Ohio
U.S. Patent and Trademark Office
Professional & Civic Affiliations
International Trademark Association
Cleveland Intellectual Property Law Association
Licensing Executives Society International
Recognitions & Awards
Selected to the Super Lawyers© Ohio Rising Stars List (2018-2019)
Publications & Speaking Engagements
Dr. Steyer is the author or co-author of seven published scientific articles.
SEND US A MESSAGE
Our team of attorneys and paralegals understands what it means to be a trusted advisor. Sure, we provide legal counsel but we do so much more. We provide a business partnership, support, advice and protection to our clients who become our family. Get to know us better and decide for yourself.