INTRODUCTION
PRACTICE AREAS: Corporate & Business Transactions
Ms. Peterson is a member of the Corporate and Business Transactions Department and focuses her practice on mergers and acquisitions, entity formation and governance, and contract matters, and counsels closely-held businesses on all aspects of corporate and business law.
She graduated cum laude from Case Western Reserve University School of Law in 2020 and served as a senior editor of the Case Western Reserve Law Review.
Contact:
p: 440.695.8041 
f: 440.695.8098
EPeterson@WickensLaw.com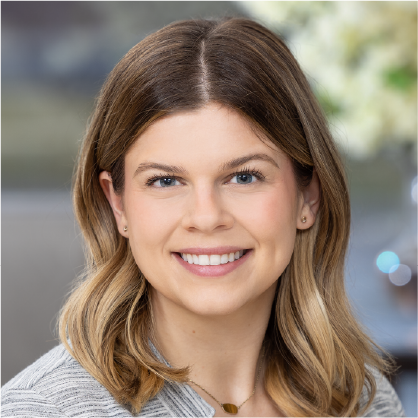 LEARN MORE ABOUT EMILY
Tell us a little bit about your history and how you came to be at Wickens Herzer Panza.
Before joining Wickens Herzer Panza, I practiced transactional law at a large law firm and gained experience working on complex corporate transactions. I also have a strong connection to Northeast Ohio and enjoy representing clients that are a part of my community. Wickens Herzer Panza offers a unique opportunity to continue working on transactions while also counseling local businesses with their day-to-day corporate law issues and needs, which is something I am passionate about.
Why did you begin practicing this area of law in the first place?
I've always been a creative person and enjoy reading and writing, which was part of the reason I went to law school. I realized that corporate transactions frequently involve interesting issues that require a creative solution and collaboration between multiple parties, and have found that to be a challenging and rewarding part of the corporate law practice.
What one quote resonates with you, either personally or professionally (or both)?
"What you do makes a difference, and you have to decide what kind of difference you want to make."
– Jane Goodall
Education
2020 – Case Western Reserve University School of Law (J.D.; cum laude)
2016 – Ohio University (B.S. in Journalism; cum laude)
Professional & Civic Affiliations
Cleveland Metropolitan Bar Association
Recognitions & Awards
Senior Editor, Case Western Reserve Law Review
CALI Excellence for the Future Award (Legal Writing 3 and Secured Transactions)
SEND US A MESSAGE
Our team of attorneys and paralegals understands what it means to be a trusted advisor. Sure, we provide legal counsel but we do so much more. We provide a business partnership, support, advice and protection to our clients who become our family. Get to know us better and decide for yourself.