INTRODUCTION
PRACTICE AREA: Litigation
Mr. Cook is a member of the Litigation Department and serves on the Firm's Board of Directors as Chairperson of the Board. With over 50 years of experience, he has handled cases involving business disputes, estate litigation, appropriation of real estate, and personal injury.
Mr. Cook was formerly a member of the Lorain County Bar Association's Legal Ethics & Grievance Committee for a period of 14 years, and has served as the Committee's President and as Bar Counsel. In his capacity as Bar Counsel, he has successfully prosecuted numerous disciplinary complaints before the Board of Commissioners of Grievance and Discipline of the Ohio Supreme Court.
Martindale-Hubbell has awarded Mr. Cook an AV rating for preeminent legal ability and having the highest ethical standards.
Mr. Cook is also a private instrument rated pilot.
Contact:
p: 440.695.8045 
f: 440.695.8098
DCook@WickensLaw.com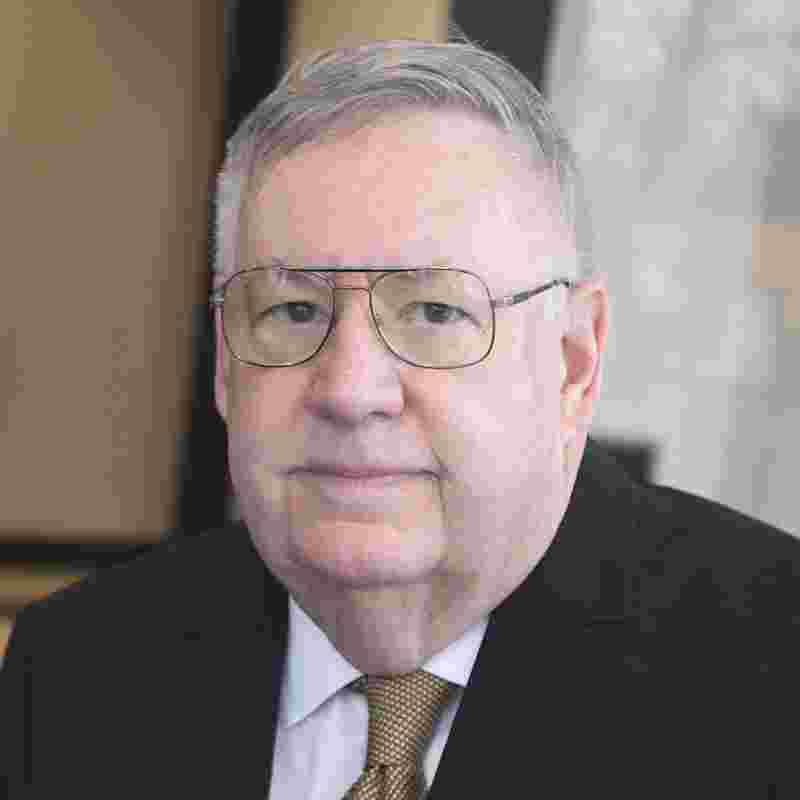 LEARN MORE ABOUT DAN
Tell us a little bit about your history and how you came to be at Wickens Herzer Panza.
My firm Cook & Batista merged with Wickens Herzer Panza in the year 2000. We decided to relocate our newly combined law firm to Avon, Ohio. An architectural firm was hired, decisions made, and we moved into our new building in May of 2002. It was a tremendous first step for us, and solidified our future together.
What one quote resonates with you, either personally or professionally (or both)?
"What could possibly go wrong?" - John Cook
What is your passion? What are you passionate about? What makes you tick?
I love to fly. I have a Piper Dakota airplane and I am an instrument rated pilot. I am also enamored with trains. Riding a train along the landscape of these United States is a relaxing, and eye-opening experience. I am an avid reader, and enjoy reading non-fiction and history. Dining at a good restaurant with family and friends is one of my favorite pastimes.
What's in your wallet/purse right this very minute? What do you never leave home without?
There is nothing in my wallet that I couldn't live without.
Tell me about your most recent big 'win'.
I was honored on April 27, 2018 as the recipient of the Ohio State Bar Association's Eugene R. Weir Award.
Why do/should people want to and choose to work with you?
I am available to teach what I have learned, and feel I am very approachable. My door is always open.
Education
1967 - University of Michigan (J.D.)
1965 - Bucknell University (B.S., Business Administration)
Professional & Civic Affliations
Second Harvest Food Bank (Former Board President)
Kendal of Oberlin (Board Member)
Lorain County Bar Association (Legal Ethics & Grievance Committee)
Ohio State Bar Association
Recognition & Awards
Ohio State Bar Association's Eugene R. Weir Award for Ethics and Professionalism (2018)
Martindale-Hubbell AV rated
SEND US A MESSAGE
Our team of attorneys and paralegals understands what it means to be a trusted advisor. Sure, we provide legal counsel but we do so much more. We provide a business partnership, support, advice and protection to our clients who become our family. Get to know us better and decide for yourself.