INTRODUCTION
PRACTICE AREA: Corporate & Business Transactions
Mr. Wojtasik is a member of the Firm's Corporate and Business Transactions Department. His practice is focused on a variety of corporate and business law matters, including corporate transactions, corporate governance, mergers and acquisitions, and private equity.
Mr. Wojtasik has counseled a broad range of clients, spanning from local, family-owned businesses to private equity firms and public companies. Mr. Wojtasik assists clients through each phase of the transaction process, which involves advising clients from the due diligence review to closing. For each matter, Mr. Wojtasik takes special care to understand each client's individual needs and business goals, and to make decisions with those goals in mind.
Contact:
p: 440.695.8084 
f: 440.695.8098
BWojtasik@WickensLaw.com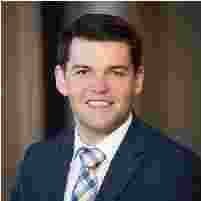 LEARN MORE ABOUT BRANDON
Tell us a little bit about your history and how you came to be at Wickens Herzer Panza.
I began my practice at a national law firm located in downtown Cleveland. I heard about an opportunity to join Wickens, and I was curious to learn more. After meeting with the team at Wickens, the attorneys' expertise, the firm's special culture, and the opportunity for personal growth really struck me. I knew Wickens Herzer Panza was the best place for me to continue my practice.
How would you describe yourself?
Ambitious, passionate, analytical, and attentive. These qualities have led to many of my successes, and they form the focal point for my legal practice. I am ambitious and passionate about reaching my client's goals. With my background in mathematics and economics, I am analytical and calculated in resolving issues. Importantly, I am attentive to clients and other stakeholders throughout the transaction process.
Why do/should people want to and choose to work with you?
Client Service. The client's needs come first, and I strive to provide the highest level of service to meet those needs. My goal is to help each client achieve their objectives while making the process as easy and cost-effective as possible.
What one quote resonates with you, either personally or professionally (or both)?
"Leaders are made, they are not born. They are made by hard effort, which is the price which all of us must pay to achieve any goal that is worthwhile." – Vince Lombardi. This quote strikes me because I firmly believe that no goal is achieved without sustained hard effort.
What else should we know about you?
As a lifelong Clevelander, I enjoy spending nights and weekends – either in the stadium or at home – cheering on the Indians, Browns, and Cavaliers. Otherwise, you will find me either enjoying Cleveland's culinary scene or working on my golf game.
Education
2018 – Case Western Reserve University School of Law (J.D., magna cum laude)
2013 – Baldwin Wallace University (B.S., Mathematical Economics)
Professional & Civic Affiliations
Ohio State Bar Association
Cleveland Metropolitan Bar Association
Admissions
State of Ohio
U.S. District Court for the Northern District of Ohio
Recognitions & Awards
Order of the Coif
Case Western Reserve University, School of Law Leadership Award