Welcome to Port City Title Agency
Port City offers a wide variety of title insurance products, including Owner's and Mortgagee's Title Insurance Policies. It is an agent of Old Republic National Title Insurance Company, one of the largest underwriters in the United States. Port City Title Agency, Inc. prides itself in offering timely, efficient title services.
More Information
Please do not hesitate to contact us for more information at MoreInfo@PortCityTitle.com, or at one of our office locations.
Locations
35765 Chester Road
Avon, OH 44011
(440) 937-4170 Main
(440) 695-8098 Fax
414 Wayne Street
Sandusky, OH 44870
(419) 627-3100 Main
(419) 627-3101 Fax
What is title insurance?
Title insurance differs from other types of insurance. Unlike other insurance, which focuses upon possible future events and is renewed (for a fee) annually, title insurance insures against existing title defects due to past events, such as forgery in the chain of title. The premium for title insurance is a one-time cost, and typically is paid at the time of title transfer or refinancing. The primary purpose of title insurance is to minimize losses caused by items that may affect title to real estate. Because a parcel of real estate has many past owners, many encumbrances (such as monetary liens) and rights (such as easements, mineral rights, etc.) to use the real estate may still exist. Protecting purchasers against loss is accomplished by issuance of a title insurance policy. A policy states that if the status of title is other than as set forth in the policy, and if the insured (owner or mortgagee) suffers a loss because of such difference, the title insurance company will reimburse the insured for that cost (and related legal expenses) up to the face amount of the policy. Blending a history of knowledge with today's business tools, title insurance exists to help cover the unexpected. That is why a professional title agent, someone who has encountered and successfully resolved a host of complicated issues, can make a difference. You can rely upon Port City Title Agency, Inc. to resolve problems quickly and precisely.
Copyright 2021 Port City Title Agency, Inc. / All Rights Reserved / Terms of Use
A licensed title agent can make a difference!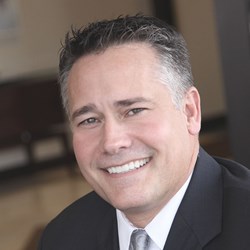 Brian W. Bonham, Esq.
Licensed Title Agent
Ohio Department of Insurance