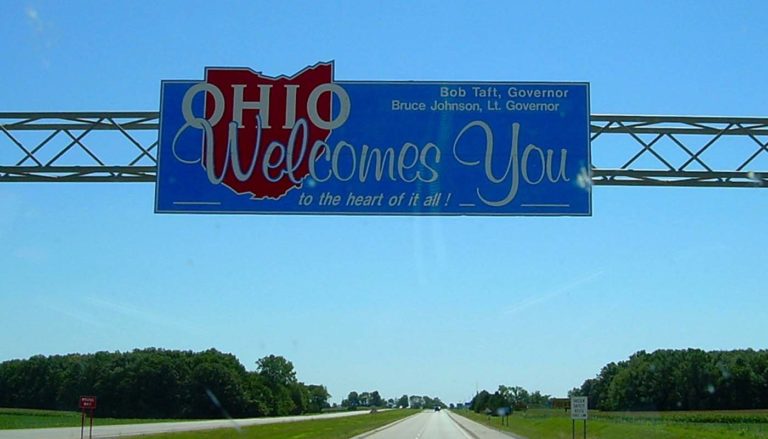 A recently enacted law amends R.C. Section 5747.24 to revise and re-establish the bright-line domiciliary test for Ohio income tax purposes.  Under the new law, an individual is presumed to be not domiciled in Ohio for the entirety of any taxable year if the individual files an Affidavit of Non-Ohio Residency/Domicile (Ohio Form IT-DA) on or before the 15th day of the tenth month following the close of the taxable year (generally, October 15 for most taxpayers) verifying that the individual meets the following requirements:
Individual has no more than 212 contact periods in Ohio.
Individual, during entire taxable year, has at least one abode outside for which the individual did not claim a depreciation deduction (for example for a home office) on the individual's federal income tax return for the taxable year.
Individual did not hold a valid Ohio driver's license or identification card at any time during the taxable year.
Individual did not receive a reduction in real property taxes (i.e., homestead exemption) in Ohio for the taxable year.
If attended or enrolled in an Ohio institution of higher education, individual did not receive a tuition discount based being an Ohio resident.
A couple of things to note:
The Ohio Department of Taxation can challenge the truthfulness of the affidavit only as to the five requirements set forth above.
Not satisfying one or more of these bright-line tests does not necessarily preclude someone from being a nonresident for Ohio income tax purposes, but it does mean that the presumption of non-Ohio domicile is lost.  Thus, the burden would be on the taxpayer to prove otherwise.
The presumption does not apply to an individual changing domicile during the year.  In the normal course, if an individual were to change domicile from Ohio to another state in the middle of the year, he would be considered to be domiciled in Ohio for that portion of the tax year before the change and not domiciled after the change.  The law is not clear on the standards, if any, to be applied for a change in domicile in a year.

The amendment was signed into law on June 14, 2018 but is effective for taxable years beginning on or after January 1, 2018.