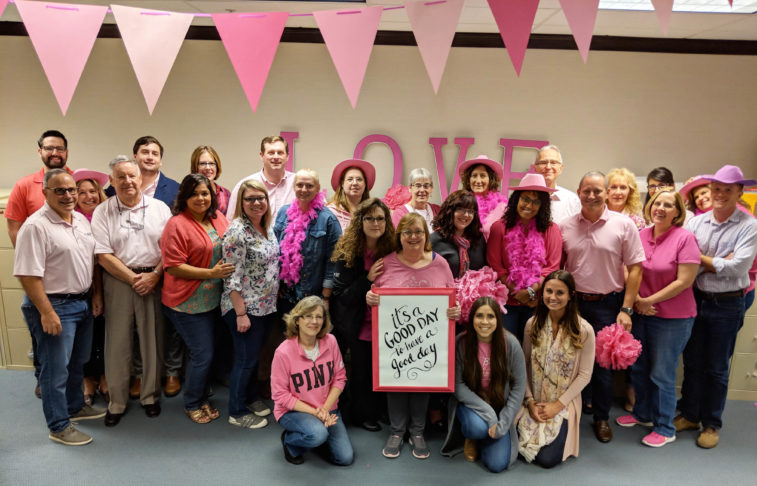 by Morgan Nakon & Matthew W. Nakon, Esq.
As many of you are now aware, during Breast Cancer Awareness Month WHP will hold several fundraising initiatives, with the proceeds benefiting Susan G. Komen, Northeast Ohio Chapter. This cause and Foundation are important to several members of our WHP family who have been impacted by breast cancer, including us.
Just like many who are affected by this disease, we did not willingly become involved in the Breast Cancer community. It was through our own tragedy, and the vision of a woman who refused to leave this world without making it just a little bit better, that the Karen P. Nakon Breast Cancer Foundation was established. The mission of the Foundation is to ensure that families who are financially impacted by a Breast Cancer diagnosis do not have to choose between treatment and keeping a roof over their heads.  Primarily, the Foundation pays housing expenses during the time in which these families are in need. To date, the Foundation has funded more than 900 families with approximately $1,200,000. However, our work is far from over.
Unfortunately, stories like ours are much too common, as 1 in 8 women in this country will suffer a breast cancer diagnosis during their lifetime.  Inexplicably, despite being home to many of the world's finest medical centers, Ohio has one of the highest breast cancer mortality rates in the country. With your help, we can provide better educational programs, more funding for research, and, most importantly, assistance to those who have already been affected in our community—all through a donation to Susan G. Komen.
Over the past 10 years, Susan G. Komen has been the Karen P. Nakon Breast Cancer Foundation's biggest supporter, providing more than $350,000 to fulfill our mission. Simply put, we would not be able to help nearly as many people without the generous, unwavering support of Susan G. Komen, Northeast Ohio Chapter. As you participate in fundraising efforts this month, please take the time to reflect on the difference you are making in our community and for women across Northeast Ohio.